Post by Steffi Loves Her Fuzzbuckets on Apr 23, 2009 15:01:16 GMT -5
((I'm filling out this form for my CATS, So all the ferret is replaced with cat.))
1. How many ferrets do you currently have? What are their names, ages, genders, and do they have any health problems (this is VERY important)?
We have 3 other cats, But we are only switching Lizzie and Bruce(Since he is so eager ;3) to natural at this point.
Lizzie does have health problems, She is not just overweight, She is obese.
Brucey has no health problems. x3
2. What are your ferrets currently eating? Include their main diet, plus any treats or supplements (such as duk soup).
All the cats eat a dry cat food called Special Kitty Indoor formula.
3. What kind of diet do you want to switch to?
Raw & Whole Prey Diet
4. Why do you want to switch to this more natural diet?
Our poor Lizzie is so overweight we fear for her life. Her organ are working overtime and she breaths really hard. She can't groom/clean herself so she gets really irritated and itchy. We know switching her on a more natural diet will help her lose weight.
And for Bruce Well, I know it's really healthy and good for him, Plus he is begging for it, So, I might as well give it to him. xD
5. Where/what/who got you interested in natural diets?
Everyone on The Holistic Ferret Mentor Program, but at first it was a few people on the ferret.com forums.
6. Please list the current weight for your ferret(s). Do they appear overweight? Underweight? How is there muscle tone?
She weighs 26lbs,

7. What is the condition of your ferret's teeth/gums? (can you get a picture?)
Her teeth actually arn't so bad, I mean there is a little bit of yellow tinting towards the gum area, But besides that I'd say for kibble-fed they are pretty healthy. x3
8. Describe the texture/color of your ferrets coat.
SOFT, But only when we're finished bathing/drying her right now her fur is dirty. But her head and shoulders are always soft. Those are the places she can almost reach in grooming herself.
Bruce is SUPER SOFT all the time. ;3
9. How often does your ferret go to the bathroom?
2-3 times a day? I think she may have a problem going to the bathrom.. We had to buy a huge thin rubbermaid tub like thing so she could just fit her huge bum in the box, But now she can barely get herself into it so she goes to the bathroom in a different corner sometimes.

10. Does your ferret's feces and/or urine smell?
YES, ..Yes it does.
11. Smell your ferret. How strong is their odor?
She smells really bad now, She just need a bath though, Remember she can't clean herself.. So we need start wiping her after she goes to the bathroom to reduce her smell.
12. On a scale of 1-10, 1 being completely lethargic and 10 being "through the roof!" what is your ferret's energy level?
2. Sometimes she plays, It's so sad and cute because she can't move very much. (But, she can run really fast for a fat cat. o.o) But, when she does she usually lies on her back and plays with bruce are she's on her stomach playing with a speck or a pony hodler on the floor.
sometimes 6 sometimes 10.. He gets MAJORLY CRAZY.
He's such a freak, Lol.
Love the little guy.
13. How excited is your ferret about meal time (when fed kibble)?
She is VERY excited She'll follow us meowing and begging for the food until we give it to her.
14. Have you attempted to switch from kibble to a natural diet in the past? If so, what methods have you tried. Be specific.
No.
15. What other information about your ferret(s) would you like to share?
She is a lover.. and a fighter. Mostly she just LOVES to be cuddled and petted, But she also has a few anger issues, I'm pretty sure is because of her weigh though. She's loves everybody and is a big PURRER when you give her attention.
She has thick soft fur and big beautiful green eyes. She even has a heart-shaped spot on her shoulder. 83
Bruce is a crazy little boy. One minute he's bouncing off the walls, next minute he's eating everything is sight! And than he's dreaming. The fact is he is THE Cute-ness..You could die if you look into his adorible-ness for too long.

16. If you can, please post a clear photograph of EACH of your ferrets directly below: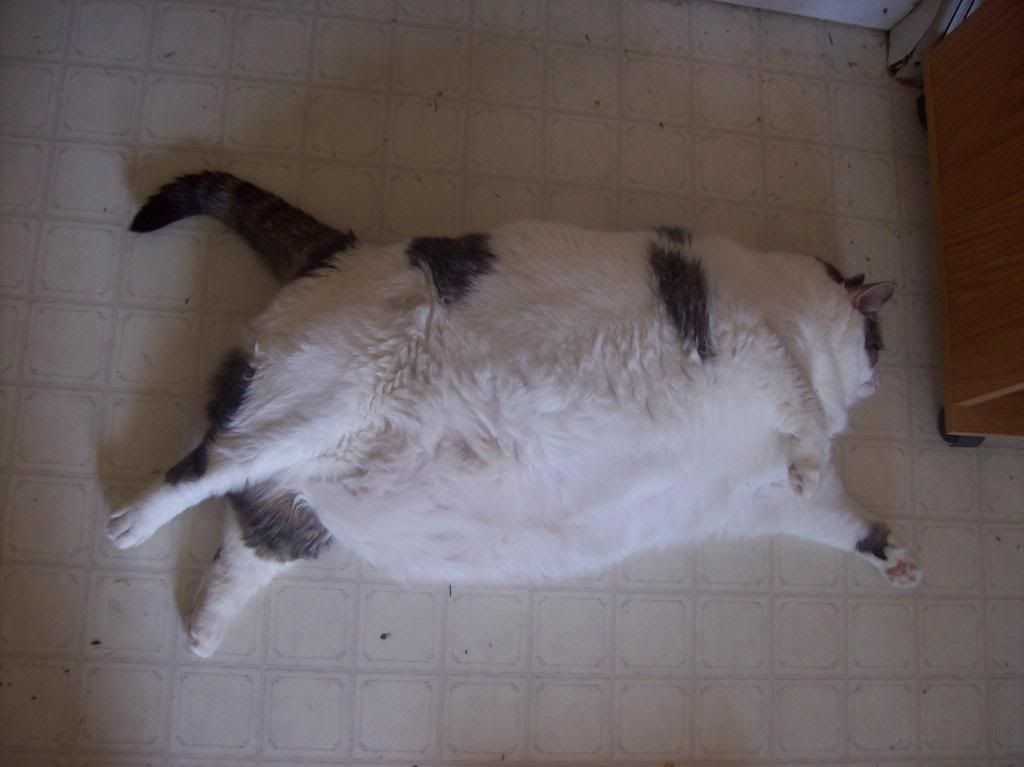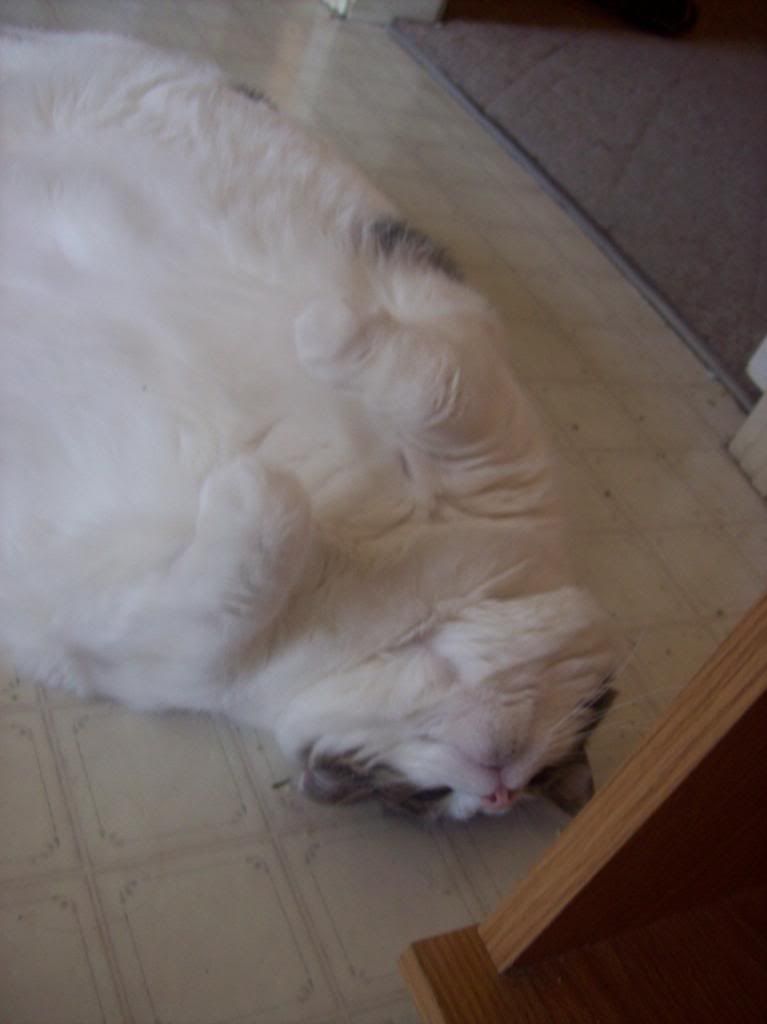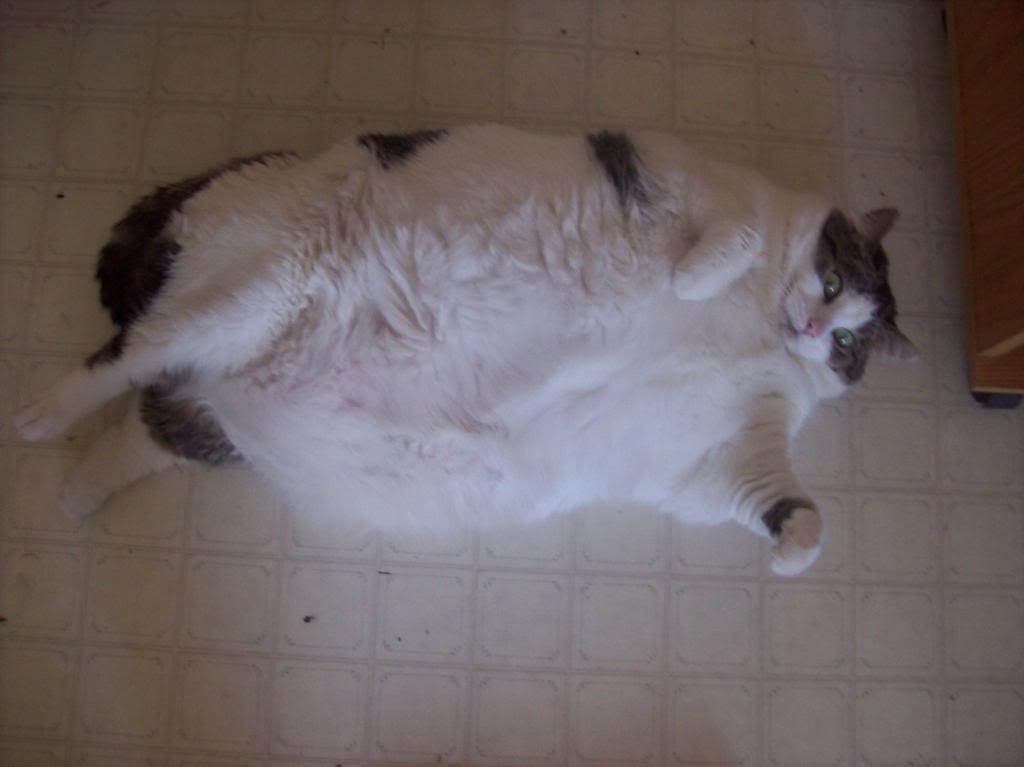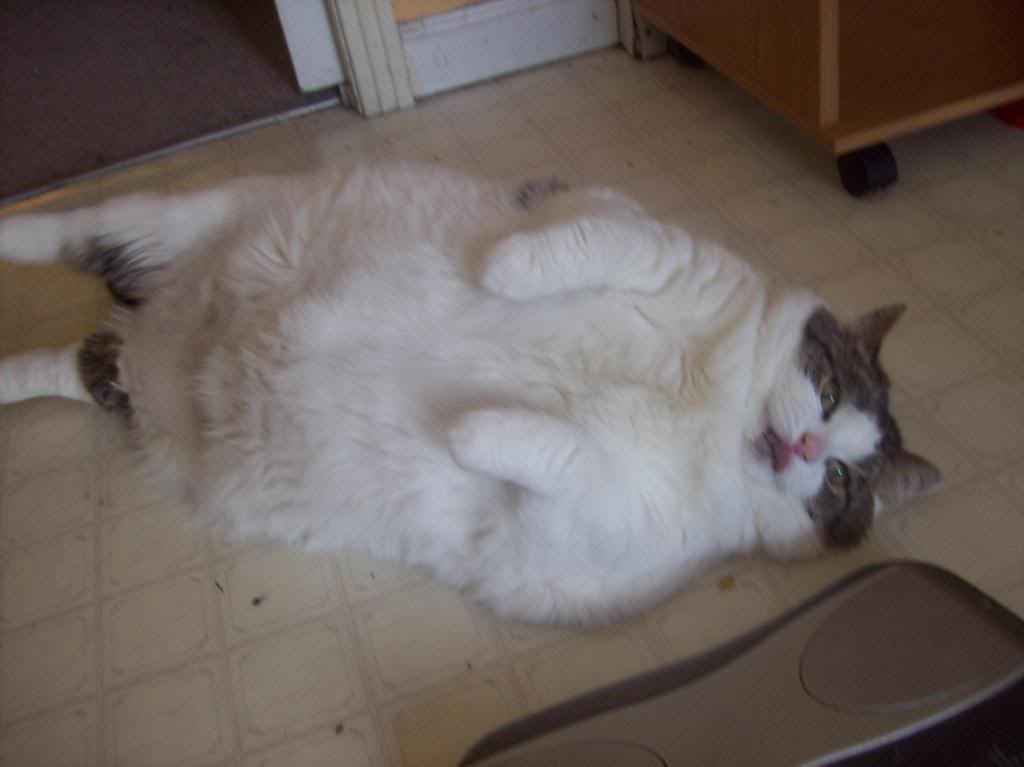 **Photos of Brucey coming soon**
17.
a.) Do you understand that by starting this thread you commit to posting updates on the progress of your ferret(s) diet switch atleast every other day?**
Yes, I understand.
b.) Do you understand that if you will be away from your computer for an extended period of time you will need to exchange phone numbers (or email addresses if you don't feel comfortable exchanging numbers)via private message with your assigned mentor, so that we can monitor your progress and ensure your ferret's saftey during the switch?
Yes, I understand.
c.) Do you understand that any threads that have not been updated in for more then a week (with no explaination as to why you are absent) will result in the deletion of the thread?***
Yes. I understand