Post by ferretmaster on May 11, 2008 17:47:44 GMT -5
Those of you that have a FN and find that the stand is too high for ferrets to get into the cage without a ladder or stares Quick easy solution.
The only tools needed are a hacksaw and a file.
1. cut the tall uprights of the stand down to 1/16-1/8 of an inch[see pic] above the cross bar, the last cage i did i had to file it almost flush with the cross bar, i guess they may have changed the manufacturing specs, make sure you do a test fit to see if you need to do the same.
2. cut 1/2 inch off of one side of the black metal inserts that hold the cage together[see pic] The cut one is on the right and the uncut one on the left
3. cut 1/2 inch off the wheel pin[see pic] this step is
NOT
necessary. I cut a 1/2 inch off the bottom of the legs also to get it lower to the ground for one of my cages that had an elderly ferret in it, it was a pain in the butt so i don't recommend it.
4. cut 1/2 inch off the plastic insert that the wheels go into.
5. file all parts that were cut to remove sharp edges, paint the cut area with some paint or nail polish to keep it from rusting.
Assemble the stand as normal only difference is the cut side of the black metal inserts need to be facing down toward the wheel. The wheels do not lock into place like they use to but the weight of the cage will keep them in place, just be careful when moving the cage that you don't lift it off the ground. Also place the first floor panel in the stand, this will hold the plastic tray in better.
The cage will now be only 5 inches off the ground, easy enough for the ferrets to get into the cage without assistance.
I tried to find smaller wheels that would work but the only ones that i could find were to flimsy or expensive. PM me if you have any questions and i will explain in better detail.
Stand
Black inserts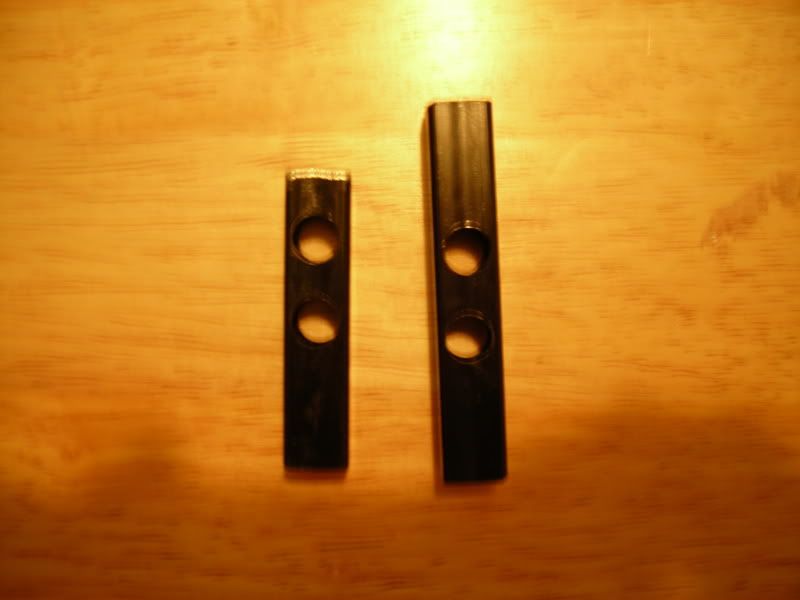 wheels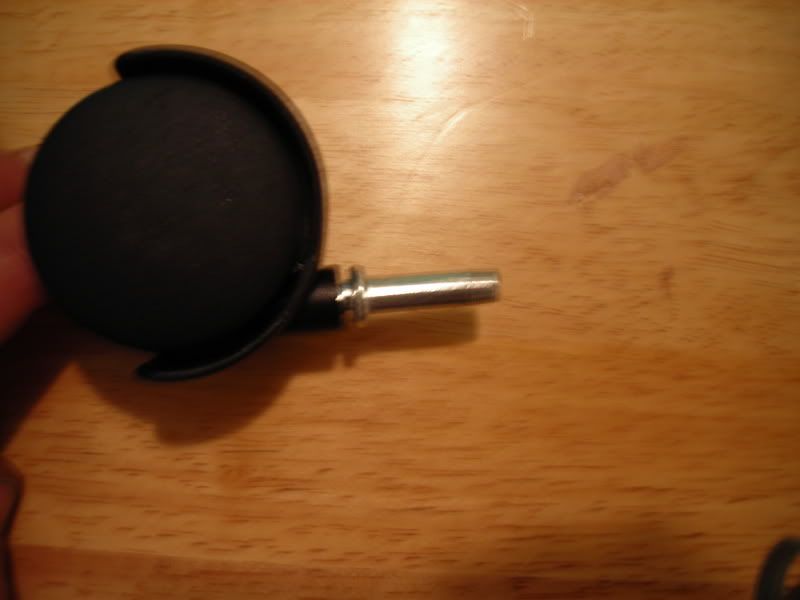 assembled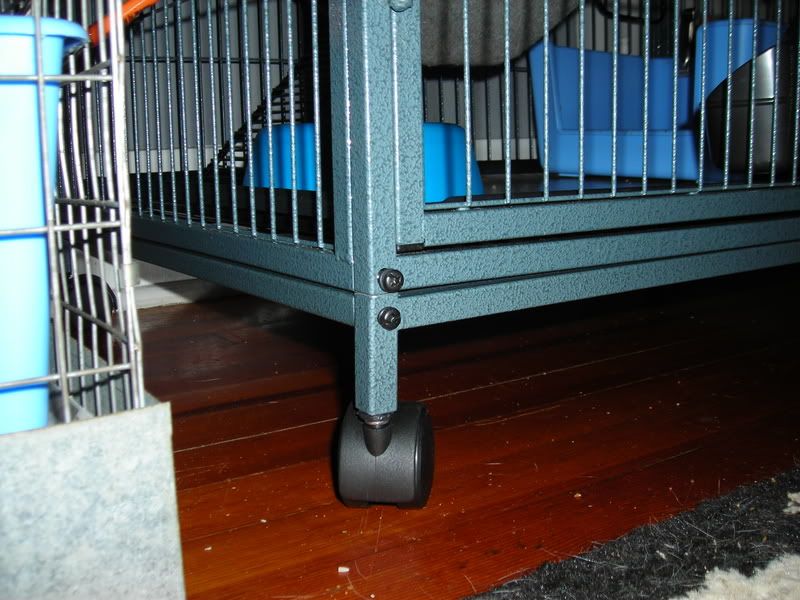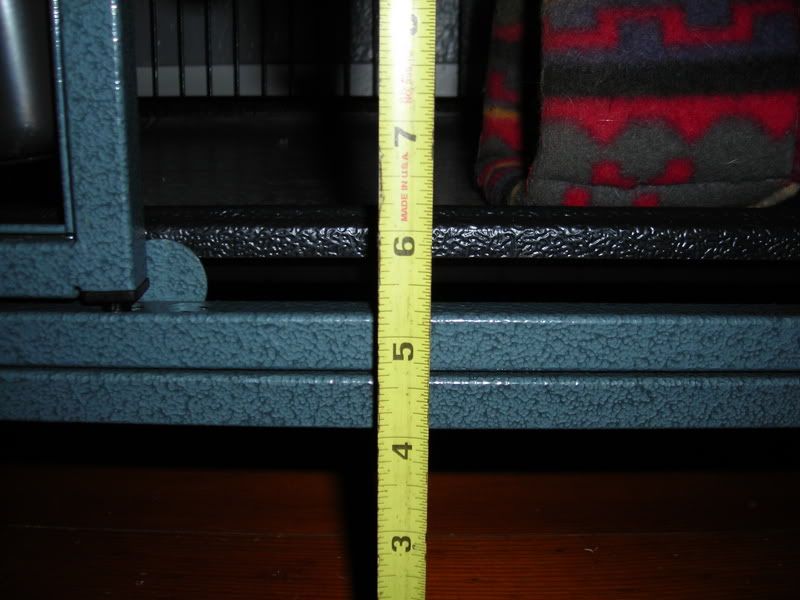 By placing the first floor in the stand the plastic tray will be held in place by the cage and also lower the entrance by 1/2 inch. The picture with the tape measurer shows what happens if you don't put the first floor in the stand section, yes i took the cage apart again once i realized my boo boo. also the second level floor is in the top of the first level to achieve the same effect also the third floor is in the top of the second level.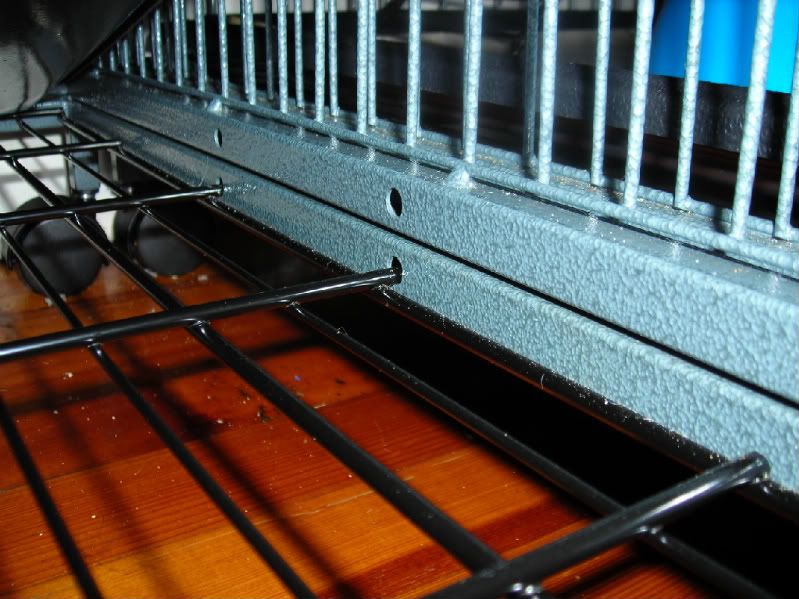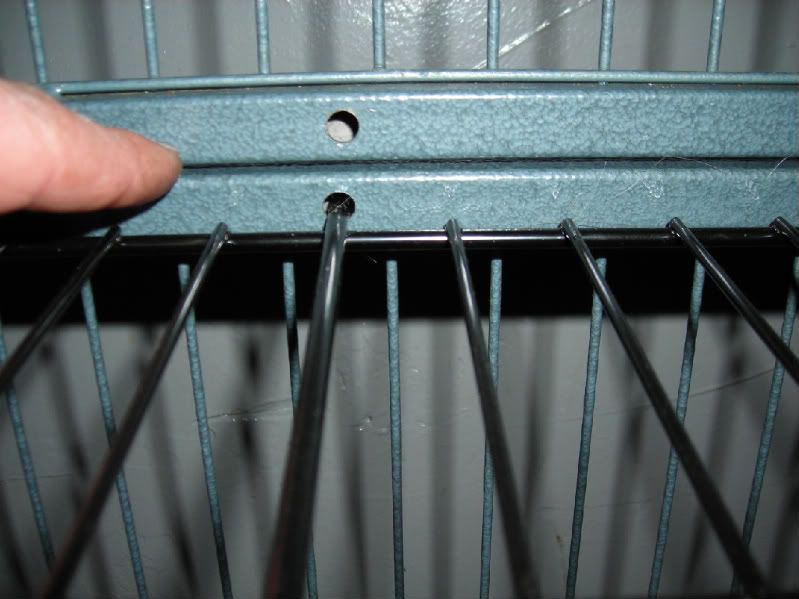 *Edit* to resize pic's